G.J. Oliver's welders are highly skilled, experienced and qualified to A.S.M.E, PED, AWS and MIL Spec standards.
G.J. Oliver has multiple welding engineers on staff and currently has over 150 qualified welding procedures incorporating manual and semi-automatic welding processes including GTAW, SMAW, GMAW, FCAW, and SAW processes. As a result, we are able to produce fabrications from wide diversity of materials such as carbon steels (including low temperature carbon steels), various stainless steels including: austenitic, martensitic, and duplex stainless steels, high alloy materials such as chrome-moly and inconel, aluminum and number of other specialty metals. G.J. Oliver also provides all required nondestructive testing (NDT) with a team of in-house inspectors and outside agencies to cover NDT including positive material identification (PMI), hydro testing, hardness testing, radiographic testing (RT), liquid penetrant testing (PT), magnetic particle testing (MT), ultrasonic testing (UT), and many more. With our Project Management, Engineering and Quality Assurance Staff we constantly strive to excel in providing on-time deliveries with the highest quality. G.J. Oliver, Inc. is a "one stop shop" when it comes to your fabrications needs. Within our 22 acre facility, located in Phillipsburg, NJ, we have the expertise know how, tooling and equipment to cut, form, roll, weld, stress relieving heat treat, machine, and coat your standard or custom fabrications.
Compressor Casings, Diaphrams, Bearing & Seal Housings
Centrifugal Pump Casings, Shrouds, Inlet guides, Impellers, Discharge Heads
Baseplates
Large Venturi and Condenser Boosters
Steam Turbine Casings, Diaphragms
347 Stainless Steel Expander Turbine Exhaust Casings, Nose Cones
Specialty Reservoir Chambers for Micro-Biology Applications
Nitrogen Absorber Vessels with Custom Designed Internals
Skid Mounted Sludge De-Watering Vessels
Small & Large Lube, Seal Gas, Utility and Process Pipe Spools including with Mitered Elbows , Turning Vanes and Expansion Joints
Interconnection Pipe Spools
Centrifugal Pumps
The ASME Boiler & Pressure Vessel Code is an American Society of Mechanical Engineers standard that regulates the design and construction of boilers and pressure vessels. At G. J. Oliver we specialize in creating these vessels in all shapes and sizes.
Chemical Storage Tanks
Recip Compressor Pulsation Vessels
Petrochemical Process Columns
Stainless Steel Lube Oil Rundown Tanks
Stainless Steel Seal Oil Tanks
Carbon Steel Process Vessels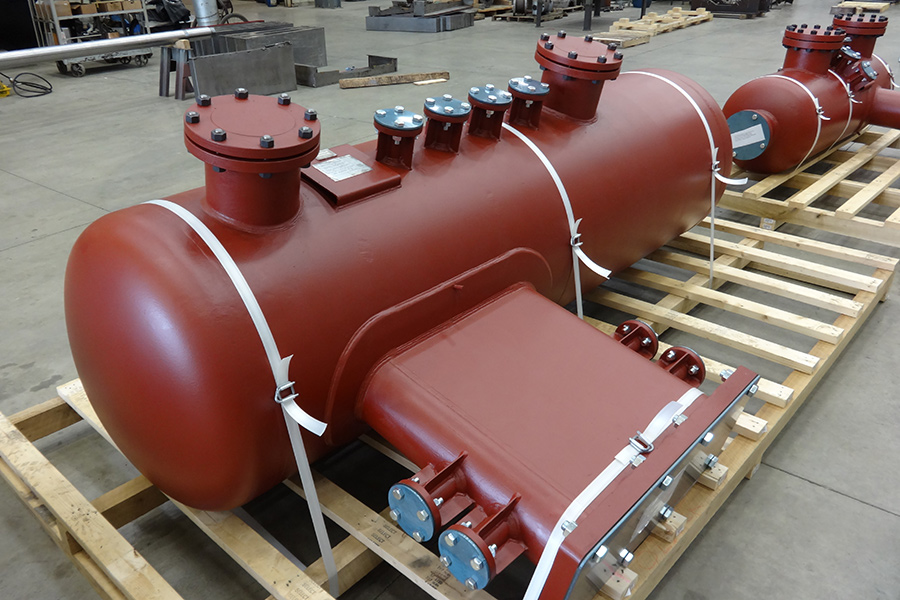 Are you ready to find out how we can help you succeed?
Click on the button to the right and fill out our contact form. We'd love to talk about your next project and how G. J. Oliver can help bring it to life.